The heart of your wedding day is your wedding ceremony
You're getting married!  Congratulations!
The most important part of your wedding is the ceremony, but a big, flashy venue with over 100 guests, simply isn't your thing.
You've always dreamed of a romantic, intimate wedding, with a few of your very closest friends and family, but when it comes right down to it, finding the perfect venue is a bit of a struggle.
Imagine declaring your love and commitment in a stunning, private location with panoramic views, and then visualise having the Auckland harbour as the backdrop for your stunning wedding photos.  Wow!
As a marriage Celebrant for over 2000 weddings (and counting!), I understand that large, glitzy weddings aren't for everyone.
I am delighted to offer you a bespoke wedding, in the private seclusion of my stunning home and/or garden.
Whether you're after a no-frills simple ceremony or more of a petite personalised ceremony with all the trimmings, like champagne, a photographer, and a wedding cake, I enjoy sharing my uniquely located, Auckland home with you.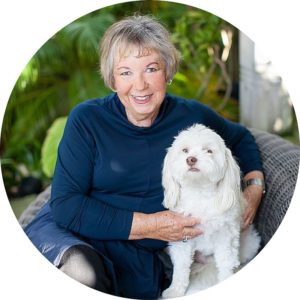 Celebrating your love story
As your Marriage Celebrant, it's essential that your wedding ceremony is meaningful and special to you both.
I'll work with you to understand your story from the inside out, so you'll receive a personalised ceremony that's uniquely yours.
Put your trust in me to highlight your best selves as a couple, and express your story in a way that truly represents who you are, whilst celebrating the path you travelled to find true love.
As your Celebrant, I will deliver your story in a warm and engaging way that will make you feel like you couldn't have said it better yourselves.
Learn More About Sheryl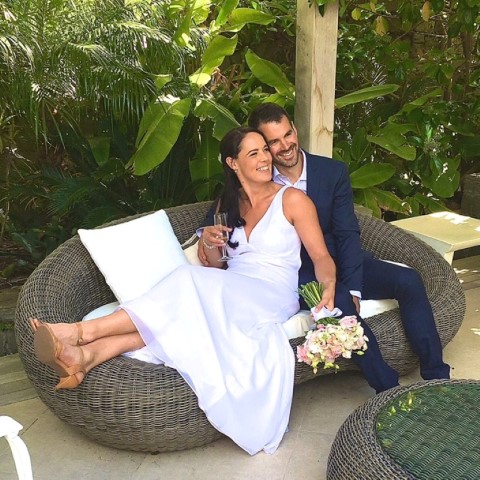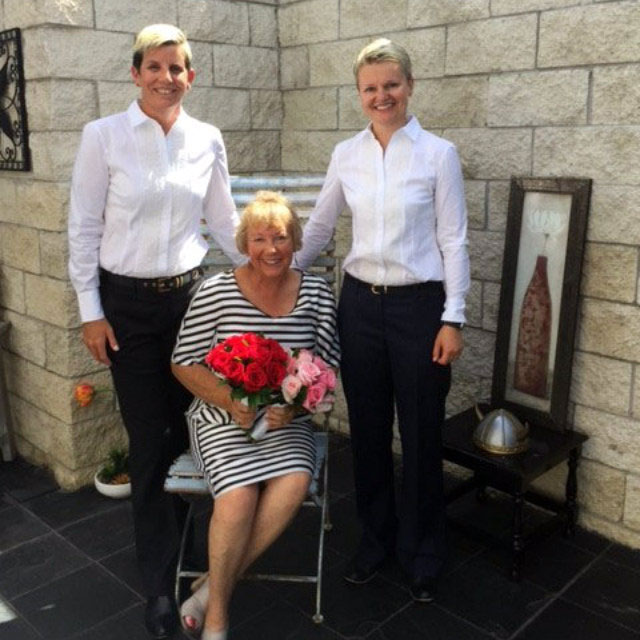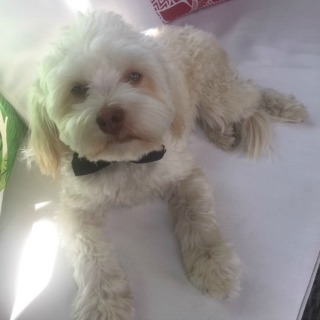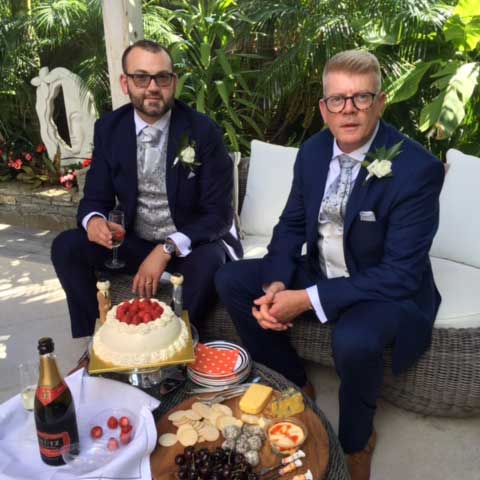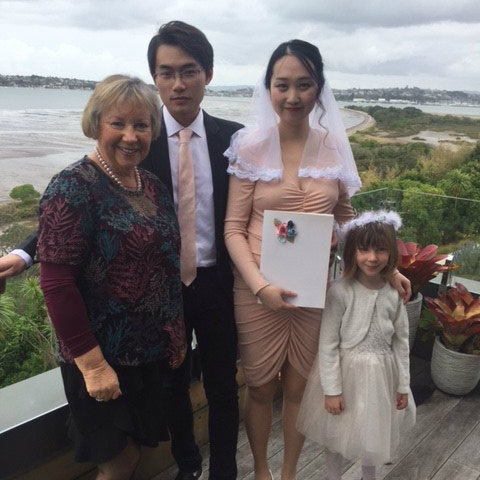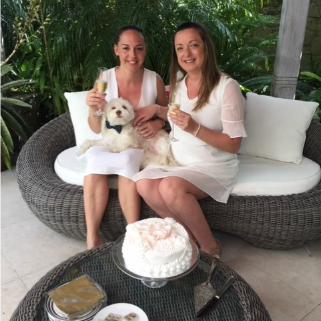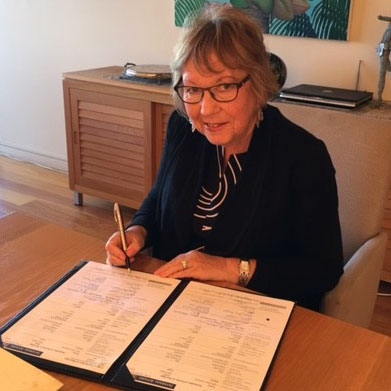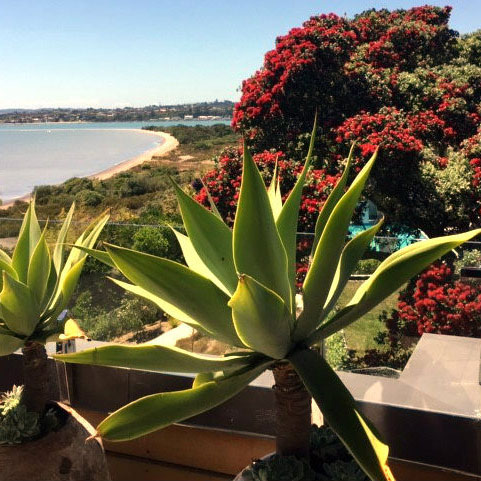 Thank you sooo much in helping give us the most amazing day of our life. we really could not have asked for anything more. Everyone commented on our ceremony and just loved it-as did we. With our warmest thanks.
Richard and I would both like to thank you from the bottom of our hearts for the wonderful job you did as our wedding celebrant back in April. We were both absolutely thrilled with how the whole ceremony unfolded. It's been a few months now since the big day but the memory of how special our ceremony was has not gone away. I don't think it could have been more perfect and that was down to you. Many friends have told us that it was quite literally the best wedding ceremony that they have been to, and we agree. The tribute ideas were wonderful and I know they really touched our parents and friends. The tributes to each other were magical and I can't wait to see them again when we get our wedding video. I've enclosed a few photos, there are couple of good ones of you. Keep doing what you do Sheryl, its magic
Sheryl greetings, and thank you so much for how you managed Claire and Mark's ceremony and the fabulous value you added. As Claire has said a huge proportion of guests said best wedding ever. More importantly I was thrilled, proud and happy." Thanks a million
Mark and I wanted to thank you do much for marrying us. You made the ceremony so special with the thought you put into the content. We were blown away,and we knew most of what was happening! so you could imagine the reaction from everyone else who had no idea what to expect. Everyone told us it was the best wedding ceremony they had ever been to.  So thank you,we will always treasure it.
Thank you Sheryl very much for being our celebrant. Your friendly nature and wonderful ideas helped us  greatly in the lead up to our special day. You made us feel so at ease and many of our family and  friends have said how wonderful you were. Dylan and I really enjoyed putting together our ceremony  and all the little tributes made it even more special, so thank you once again. We will gladly recommend you to our friends in the future.
We just wanted to say thank you so much. Meeting you and working with you on the ceremony was a real pleasure. As soon as we met you, we felt so comfortable with you and knew that our ceremony was in really safe hands. We really appreciated the long meetings we had with you and the fact that you showed a genuine interest in us and what we wanted out of the day. Many of our guests commented on what a great celebrant we had chosen. We were also so pleased with the day - we had the best time and I think you helped set the very happy, relaxed atmosphere.