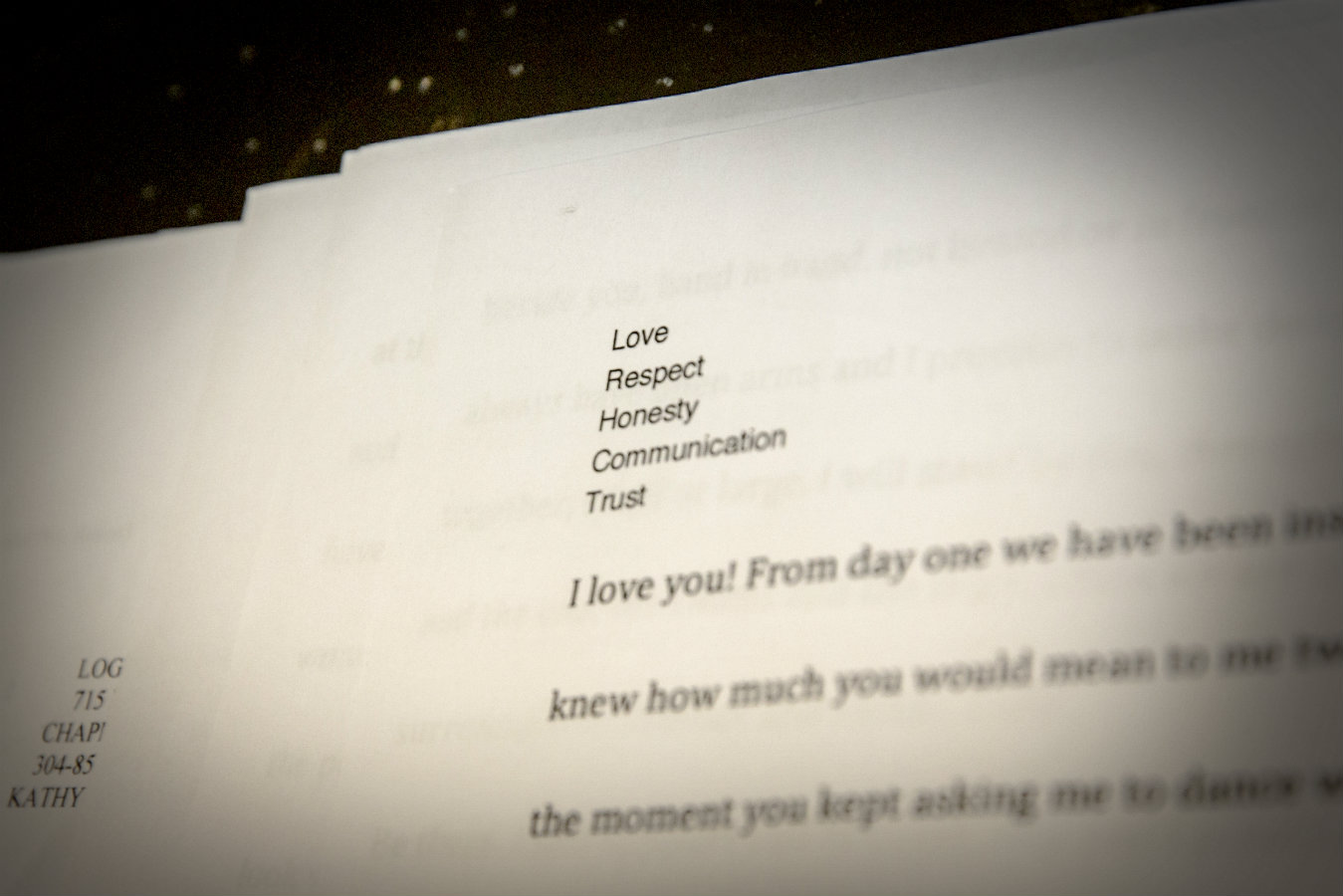 What Do You Say On Your Special Day?
Public speaking has been listed as one of the biggest fears a person can have.
Even the mere thought of having to talk in front of an audience is enough to make some of us break out in a nervous sweat. And when it comes to your wedding, exchanging vows with your partner in front of witnesses can be the most overwhelming part of the whole ceremony.
I've been working as a celebrant for over 25 years and I've seen many couples declare their love and commitment to each other in many different ways. And guess what? Not a single person got it wrong. That's because no matter what YOU choose to do, it will be perfect for you.
Many couples would rather write their own ceremonial words instead of the more traditional vows and if that's what you'd like to do, go for it! Remember, this is your day and it's important that you are relaxed and comfortable, and that the ceremony reflects the relationship you and your partner share.
Here are my top tips for ensuring that the words you say will be memorable and worthwhile:
1: The wording you choose must be meaningful to you and your partner and it must come from the heart. Don't feel obliged to have a certain type of ceremony to please anyone else. It's more important that you and your partner are happy.
2: Practice! It really does make perfect and will help make you feel relaxed and less stressed out on the day.
3: Remember the people who are gathered around you to share your special day. Don't forget to thank your wedding party for their help and support. They are a big part of your life so remind them how much they mean to you.
4: Make your guests feel included by sharing your love story with them. Tell them why you've decided to take this step into marriage. Everyone loves a romantic story and this is one with a very happy ending.
5: Honour your parents if appropriate. Thank them for the life lessons they've taught you and acknowledge the wonderful job they've done raising you and welcoming your partner into their lives. It will be a moment they'll remember forever.
6: During the ceremony, make sure you and your partner are standing together and holding hands. This will help you feel relaxed, focused and connected with each other. It's also a great idea if you're feeling a little nervous about talking, knowing that someone is right there with you, supporting you 100%.
7: It doesn't matter if you cry! And it doesn't matter if you laugh either. A wedding is an emotional time. Get ready to ride that rollercoaster.
8: Try and stay relaxed. You've done all the preparation. And on the day, just let whatever happens, happen. It's a day to enjoy and treasure, not one for fussing and worrying. It will all be perfect if you let it.
If you'd like to discuss plans for your wedding ceremony, please do get in touch. And if you have any questions about this article or anything else, I'd love to hear from you.