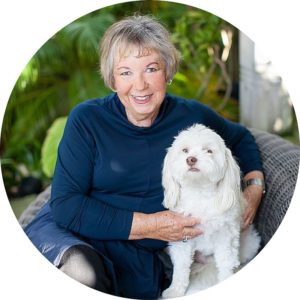 As a Celebrant I've had the privilege and pleasure of bringing couples together in marriage since 1999, performing more than 900 wedding ceremonies (and counting!)
It's important to make sure your special day is just how you want to be and I want that for you, too.
I am professional, non-judgemental, warm and friendly, and as your Celebrant, I will take time to chat with you.  My relaxed style will put you at ease as I guide you through your wedding ceremony.
I'll ensure your ceremony is an exclusive, personalised experience, because every couple's love-journey is unique.
I'll do whatever I can to make you feel comfortable
My style is relaxed, personable, warm and flexible, combined with having a friendly sense of humour and a bit of fun along the way.
I pride myself on being a good communicator, which enables me to 'tune in' and give brides, in particular, the confidence that they are making good decisions.
Attention to detail, creativity and genuinely caring about my couples, lets me provide you with a fabulous day, no matter how grand or simple it might be.
I particularly enjoy sharing my stunning ocean-view home in Auckland with couples who would prefer a small, intimate wedding and I am also available to perform ceremonies throughout New Zealand.
I'm happy to travel to another venue you've chosen for your wedding, either in Auckland or anywhere else in New Zealand.
Travel, time, expenses and Celebrant fee is open to negotiation and a quote will be provided, depending on your requirements.
Click here to find out more
Ceremonies can be customised, incorporating religious traditions into a non-religious ceremony, and I have also performed more than fifty weddings for same-gender couples from New Zealand and overseas.
Experience and qualifications
Justice of the Peace
Certificate in Celebrant Studies from AUT
Awarded Life Membership of the National Celebrants Association for dedication and service.
Served on the National Celebrants Association Executive Committee
Validated VCANZ Celebrant. (Celebrants Association of New Zealand validation test requires passing a high standard of celebrant competency and practice.)
Created a training course, 'The Complete Professional', and trained Celebrants throughout New Zealand. I take pride in passing on my knowledge and experience through teaching seminars and educational forums.
New Zealand wedding planner for International couples.