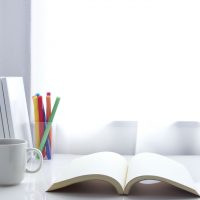 The Complete Professional Celebrant
Celebrant Training - One Day Course
A one day celebrant training course giving you the tools to setup a professional celebrant service.
The Celebrant Training Course covers:
How to setup an efficient and workable office system, so that when you receive an enquiry and booking, you have a system to work to
Answering enquiries that will get you to the next step and arranging a time to meet you
Interview skills – how to start and ways to terminate the interview
Ceremony planning
Funeral planning and the skills you need to be a funeral celebrant
Marketing ideas – to do and what not to do
Website content
Looking at ways to make your service stand out in a competitive market
Lots of tips to help you run your celebrant service.
The course is run in small groups max 8 people and is interactive and an opportunity to network with other celebrants and share ideas.
Contact Sheryl for more information. One on one training available.
Phone enquiries: Phone: +64 9 575 9401 / Mobile: +64 27 262 8587
Email enquiries: sheryl@celebrantgood2go.co.nz
Course fee: $300.00 gst inc
Or Email your enquiry below:
Words from happy celebrants
I attended Sheryl's course and it was absolutely fantastic. I was only appointed a celebrant in June 2012 & found the information and wealth of Sheryl's knowledge invaluable. I learned so much and can apply it to all my celebrant work. I would certainly recommend the course to other celebrants
This training course gave me the confidence to put practical steps in place to set up my celebrant service, which I still use today. Shery's training was helpful and motivational. She has a clear and calm approach, and her course was fun & enjoyable. I recommend it to any celebrant.
As a new Celebrant, I found this course to be invaluable. Sheryl generously shares the keys to her own success with wisdom imparted with humour and lots of examples. I came away with lots of ideas and a resource pack to add to my "celebrant tool kit", as well as confidence and determination to put them in place. I would encourage any Celebrant to attend "The Complete Professional" course. Sheryl has honed her skills over her years working as a celebrant and offers practical advice on how to grow your celebrant business.
I have only just been appointed a Celebrant in December 2014 and did Sheryl's Professional workshop a few months prior. Not only was the material thorough but Sheryl's years of expertise was worth so much more and I can understand why she did so well and lasted so long. Not just from her experience, but her personality is so ideal. Sheryl was so helpful and her ongoing advice after the course was also priceless. You would not waste a cent doing her workshop in the future and I feel much more confident starting as a new celebrant because of it. I would recommend Sheryl's training course to anyone.