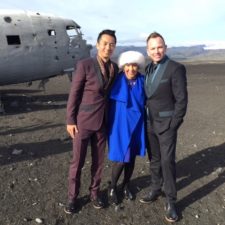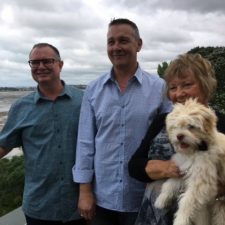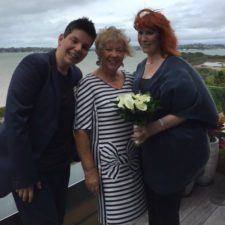 Same-gender marriage became legal in New Zealand on August 19, 2013.
We are the first country in Oceania, the fourth in the Southern Hemisphere and the fifteenth in the world to give gay couples the right to marry.
Since that historic date, many New Zealand couples have decided to take advantage of their legal rights. By making a formal commitment to their loved ones. And we've had many couples travel to our shores from overseas to make that same commitment.
So if you're planning on getting married, I would love the opportunity to help you do so! I am a New Zealand marriage celebrant who has had the privilege and pleasure to perform same-gender marriages for more than fifty couples. Understanding your special journey and any challenges or issues you may face, is part of my job.
I have had more than 25 years experience in performing wedding ceremonies. With empathy and respect for both non-denominational and religious services. I can incorporate religious traditions into a non-religious ceremony, and can give you tips for writing (and speaking!) your own vows. I can also advise you on all the legalities required for marrying in New Zealand.
And for those same-sex couples who prefer to  keep their union private, rest assured that discretion and confidentiality will be observed at all times.
Travelling from overseas brings its own set of challenges… and rewards. New Zealand is a fairly liberal and progressive country. Auckland, where I am based, was listed by Lonely Planet's 'Guide to Pride' as one of the top 20 gay-friendly places to visit. New Zealand really is a fantastic place to combine a wedding destination and a honeymoon as well! You can enjoy cosmopolitan shopping, adventure, art, music, food and wine. Or just kick back and relax on a beautiful beach somewhere.
Organising a wedding from overseas can be difficult. I am available to Skype whenever is convenient, and offer extended services to help facilitate your day. I can provide witnesses, recommend a florist and photographer. Even organise the wedding cake, and nibbles and champagne for afterwards!
My own beautiful ocean-view home is also available as a venue for smaller, more intimate weddings.
If you are a same-gender couple looking to make a formal commitment in a friendly, relaxed atmosphere, please contact me. I'll do my very best to ensure that your special day is made even more memorable.
For a ceremony that truly represents who you are as a couple and celebrates whatever path you traveled to find love
I married Scott and Angus at her home in Auckland, NZ. Then remarried the couple in Iceland, one year later. Take a look at their stunning wedding and ceremony in Iceland. Enjoyed by 62 friends and family from around the world.
A New Zealand TV News Story that I was interviewed for on Same Sex Marriage. It was to mark the one year anniversary of New Zealand legalising Same-Sex marriage. I am lucky to live in such an amazing country.
October 10, 2017

You can apply for a marriage licence online! The New Zealand Government website now enable
July 13, 2017

Whether it's a mixed or same sex wedding or another special ceremony you need a reliable